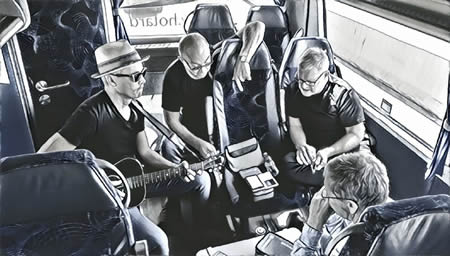 Music Tours and Cruises are sightseeing tours, for all travellers, with a focus on music, especially in the evenings. We run international music tours and cruises to various parts of the world, and we run outback music tours to various parts of Australia. The music performances our tour groups attend range from famous venues, like the Edinburgh Tattoo in Scotland Grand Ole Opry in Nashville, juke joints and Preservation Hall in New Orelans, Chicago Blues Festival in Chicago to informal performances in pubs, honky tonks, and dance halls.
We also run Music Cruises around Australia and internationally. Our Music Cruises are sightseeing cruises with exclusive shows on luxury cruise ships. Our entertainment is top-notch and we have well-known celebrities on all our cruise/tours. We organise our own on-board music concerts and shows, exclusively for the patrons who go on our music cruises.
Our tours/cruises are for all - musicians, jammers, singers or even if you love being enterained by music of all genres, come on one of our music tours/cruises.
We encourage tour members to be involved in informal music 'sessions' whilst on tour.
John Howie Biography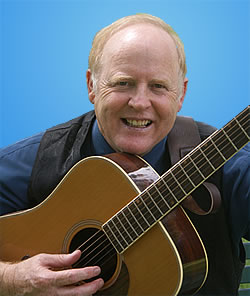 John Howie's is passionate about his Music Tours and every tour is the result of a huge amount of thought and 'attention to detail'. He has been organising Music Tours since 1995, and his tours are full of travel/sightseeing 'gems' and unforgettable music highlights. In places like Dublin, Belfast, Edinburgh & Glasgow (in Ireland and Scotland), and New Orleans, Memphis, Nashville & New York. John knows the best music venues to visit and the best performers to see.
Our policy, with accommodation, is to stay in centrally located first class or moderate first class hotels. This gives us ready access to good live music venues. With our coach tours, transport is by luxury chartered coach.
John Howie is an Australian musician who lives in Melbourne. He and his identical twin brother, Graeme, perform together as The Howie Brothers, a well-known country/easy listening vocal harmony recording act. John and Graeme were previously members of country band 1901 which, in the early '80s, won three Golden Guitars (including two Group of the Year awards) at the Australasian Country Music Awards in Tamworth. The Howie Brothers has released approximately 20 albums. John plays various instruments, including piano, drums, accordion, guitar, mandolin & ukulele. He is also a keen songwriter, and sometimes writes songs inspired by his Music Tours (e.g., Out in the Outback, I'd Never Been to Birdsville, and We're Travellin' Around New Zealand).
John has a music degree from the University of Melbourne, where he studied classical music and music education. He taught music in secondary schools for over 20 years, including Camberwell High School (Melbourne), where he taught Kylie Minogue.
In the 1990's John came up with the idea of running Music Tours - group sightseeing tours with a focus on music. He ran his first tour to Ireland in 1995. He has now organised and led many tours to Ireland, as well as tours to Scotland, America, Europe, New Zealand, and the Australian Outback. John finds running music tours very satisfying - he has a passion for music and travel and he thoroughly enjoys getting to know the people who go on his tours.
John is married and has three daughters and lives in Balwyn Nth. Melbourne, Victoria.
Join one of our exciting 2023/24 tours or cruises.
Call today to book any of our above tours and cruises. Phone Travelrite toll free on 1800 630 343